Donate!






Friends of KnightQuest Online







KnightQuest Entertainment Online
Action Galore!

Check the main page, Tumblr, livejournal or twitter for updates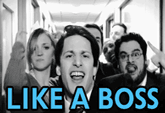 15-OCT-13
We've reached 400 pages of Last Chance The Beast Hunter! To celebrate I did two pages this week instead of one. Also, I've decided to skip a lot of the set up and just return to the battles. I think the last couple of pages have kind of rambled on with me trying to explain what is going on and it may have hurt the story and pacing. I'm thinking of using the magic school and the classes as a way to explain exposition better.


01-OCT-13
Last Sunday, KnightQuest Online turned 11. Eleven years ago I posted the first ten pages of Last Chance and started my adventures in webcomics. It hasn't been a smooth journey. My artwork has improved some what and maybe my writing. To celebrate I went back to my original output of multiple pages an update. KnightQuest The Dark Bane has three new pages while Last Chance has two. Both comics will continue and expect to see a reunion begins next week.


30-APR-13
And Last Chance TBH is back from hiatus! Fallen Leaf is the new chapter and I have this cover and two new pages up that feature the strange new hooded figure from last chapter. I may have a new page up next week and updates maybe spotty.


11-MAR-13
Okay, I had plan to post something a while ago, but I never had the time. Working on this comic and The Dark Bane can eat up most of your time. I put this series on hold back in september because I need a break. I had a tendency to rush through things in order to meet update deadlines. And I think the comic suffered from that many times. I had planned to have the next chapter start with those hooded figures you saw in the last page or Susie in the heat of battle. But, I figured I should try to explain just what the hell is going on in this series and I figured Tygercat is the best character to do that. When Last Chance resumes we will see things from his perspective and then get to Susie beating the crap out of bad guys. Once I get a understandable story together and thumb most of the chapter, the next update should happen a hell of a lot quicker.


10-SEPT-12
Thought it over and felt this is a better end point for the chapter. You'll find out who the hooded figure is in the next chapter.


03-SEPT-12
Sorry for the lack of updates but I've needed some time to step back and examine the comic as a whole. This current chapter has become the longest one yet and it wasn't planned that way. I usually have around 44-45 pages a chapter, this one is around 65. The current way I produce these pages isn't the most productive. I start a chapter without a ending or I have an ending but no middle. And quite often I have no script to work off of. The next page will be the last page for a while. I need to really have a completed story for a chapter before I begin drawing. The comic is not ending. I will post sketches in the meantime and The Dark Bane will still update.


16-JULY-12
And were back with a new page of Last Chance.


02-JULY-12
A lot of things happened and all I had time to do was to scan in an old sketch of Susie in a bikini.


18-JUNE-12
Ryumei returns. The last time she was seen was back in chapter six It All Falls Down and makes her prescence felt. I've also made some changes to the comic. Just the font for right now, I decided to wait for the next chapter before go ahead with the new character looks.


11-JUNE-12
No comic this week, but I do have a sketch of Lastus, who may be making a appearance soon.


04-JUNE-12
And we have reached page 375 of Last Chance The Beast Hunter (That is if you exclude the first comic, Last's Chance). It only took a decade and I think I have a better understanding of what the hell I'm doing.


01-JUNE-12
Just a preview of the next page. I've been busy working out the plot of the story again.


21-MAY-12
Only had time to upload this sketch of Last. I'm been toying with changing the looks of my characters. Instead of just doing a generic anime style I want to develop my own style more.


30-APR-12
Back after a short break. Every now and then I have to take a step back and see where the story is heading and remind myself where it's been. I don't have a outline or script written out ahead of time. Aside from some plots, I'm making this all up as I go along. It's not the best way to do things, but it leaves me with some freedom.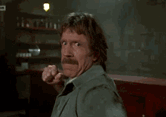 16-APR-12
And here is yet another page of Last Chance. Don't forget that I updated with a new page yesterday.


15-APR-12
Sorry for the lack of updates, busy with taxes and other things. But, here's a new page and I'll "TRY" to get a new page up monday.


06-MAR-12
Last week was rather hectic for me so I wasn't able to work on any of the comics like I wanted. But, over the weekend I sat down and finished a new page of The Dark Bane and this page. And don't worry storywise, Patriech will start explaining what's going on in the next couple of pages.


29-JAN-12
Early update. Or late. I'm helping my brother move his stuff from NYC back down here in Richmond so I'm going to be busy monday. And since I don't know when I'll be finish and I missed last week's update I posting the new page up early.


09-JAN-12
A new page and a new TWC vote incentive. Click to see an alternative look for Deva, as it will be appearing later on in the comic.


02-JAN-12
It's a new year with a new page. Well, not "new" new as I it was inked weeks ago and finished last week, but you know what I mean.


30-DEC-11
Sorry for the late of updates/new comics. I haven't been feeling well. Looks like this will be the last update of 2011 for Last Chance TBH. Pretty soon this chapter will come to a close and a new world will greet everyone.


13-DEC-11
I was busy yesterday working on the next set of pages After I got them all cleaned up and the next page done, I had trouble uploading the files to the site. It was late so I called it a night and head back down to my dad's place and would finish up there. Only problem was that I left the flash drive, with the new page, back at the house. Again.


28-Nov-11
Okay, a late post. I still haven't recovered from working black friday. I had to work from 1130 to 8am. Then drive back down to my dad's place where I promptly fell asleep. My sleep cycle is still messed up to the point that The Dark Bane didn't get update until today. Check it out. Things should get back to normal by next week.


22-Nov-11
And the finished version of LC354 is now up. But you can still see the original line work by clicking the link below.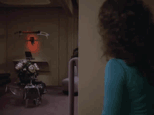 21-NOV-11
Ran into a little hiccup on this update. I came back home after work today thinking that I was going to do a quick update only to find out that that ain't happening. What I thought was a finished page turned out to be one that I had only had just scanned in and cleaned up. It has no dialogue, no word balloons or anything else. So it looks like the finish comic won't be up until tomorrow. Until then enjoy the black and white art.


09-Nov-11
Sorry for the delay, found out last sunday night that I left all the scans of the comic back on my desktop while working at my dad's place. Just now finished the next page.


19-Sept-11
I'm back with a new page. Still adjusting to commuting back and forth from my dad's place and work and working on my repaired laptop. As far as the next update, I've got the next two LC pages inked as well as the Dark Bane. I'll work on them as soon as I can as I try to build a bigger comic buffer.


05-Sept-11
Well, I manage to get back home today with the inked pages and got to work. Power came back on at my house friday night, but I'm still down at my dad's place while he's recovering. With luck, I'll have the next pages done on time.


27-Aug-11
Early update, just in case the storm knocks out my power.
Older Posts


KnightQuest Art Box