Artist Sites
Here's a list of artist from various fields. Thye range from comic book artist, painters, webcomic artists, animators, and even fashion design. Some are the artist's own site while others are their book. This page is underconstruction and some of the links might not have a banner. And many of the links might have changed.

A bit of a warning here, many of these sites have what's considered adult content.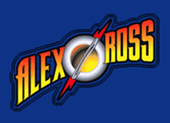 Painter, Cover artist
Official Adam Hughes website




Racer X artist
Cecila Calle



Mike Hoffman




Eric "Wolfe" Hanson



Batgirl cover artist, Beautiful Killer artist, Disney artist
Tracy Lee
disney animator
Greg Horn
cover artist for Electra
Sean Gallimore
Drew Struzan Star Wars poster artist





Terry and RachelDodson
Artist of Harley Quinn, Spider-Man The Evil That Men Do, Wonder Woman, and more.
Dan Fraga




Dawn creator



Joe Madureira





Pop Mhan




Casey Jones
Judd Winick





Artist, Animator
Tommy Yune
Wildstorm's Speed Racer artist/writer



Brandon Peterson



Nene Thomas
Frank Frazetta



WildCATs artist
Carlos Cartagena
Jonathon Earl Bower
Dave Nestler
Boris Vallejo and Julie Bell
Milo Manara
Tim Bradstreet
Mike and Laura Allred
Kieron Dwyer
former Avenger artist



Derek Thompson
Fran Mensink
Locke
T.Catt



Penny-Arcade artist



Earth-X artist



Mega-Tokyo artist
Coop
Tanuki Studio Online
Apsylus
Estrigious
Home to a group of female artists whose have worked Vertigo's American Virgin, Sokora Refugees, and others.
The Art of Andy Smith
The Art of Andrew Barr
Jeff Spokes Iluustration
Mike Avon Oeming
Powers, Hammer of the Gods and Bastard Samurai co-creator and artist
Francisco Ruiz Veasco(spanish)
Andreas 'Andi' Rocha
No realtion
Royce Ramos
The Official site of Loston Wallce


(japanese)
Visual God


(japanese)


(japanese)
+ M.M.M. Works Online+(japanese)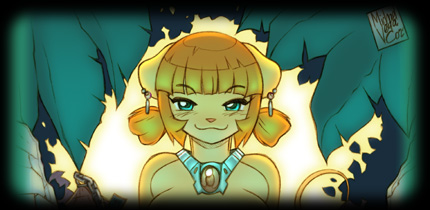 The Art of Ed Lee
Louistrations


(japanese)


CHATSUBO in cube(japanese)
Triagtribe(japanese)


(japanese)


(japanese)


Falcoon HP(japanese)
This guy has done a ton of fan art. Mostly videogames, especially King of Fighters, Fatal Fury, Street Fighter, Guilty Gear X and many more. This site is updated monthly.




The official home of Fred Perry's Gold Diggers.


Fred Perry's anthropomorphic art



Takebayashi Top Page(japanese)
creator of Maxion.


(japanese)


(japanese)
Yi Lee's Tatoomcity



Yukito Kishiro's homepage, creator of Battle Angel Alita and Aqua Knight
Greg Capullo
artist of X-Force, Angela, Spawn, and creator of the Creech
Claudio Pozas Art & Design
Patara's Hp
Lea Hernandez
Stan Sakai's Usagi Yojimbo site
Stan Sakai's site
Finder
Herobear and the Kid
Jim Mahfood
Adam Warren
Image central's galleries of artwork by Adam Warren.
The Bruce Timm Gallery
Bruce Timm
Joe Rosales
Dave Stevens
Good girl pinup artist, did the Bettie Page comic for Dark Horse, creator of the Rocketeer.
Jim Balent
former Catwoman artist
Barry Windsor-Smith


rye and reen's online gallery
Tsuka Okiraku Rakugaki



Phil Foglio
creator behind XXXenophile and Girl Genius.
Zone-Archive


(japanese)
Trump's site.
Onoe's Home Page(japanese)



Artist of Elseworld's Finest's Batgirl and Supergirl




Monte Moore
Catthouse Studios
The site that hosts art by and founded by T-Catt, Miravi, Creecher, Oni and Roadkill.
Neal Adams
ComicGrrl
Jason Pearson Showcase Yahoo group



Sydart


Nairohe
Deacon Black Black Collection


The Heat Desert of the Wolves(japanese)
Rakugaki Dou(japanese)
Tojyo(japanese)


A Cellar of Killing Angel (japanese)
Arikawa Katkichi's site.
Eyeball's NURIE CG Homepage(japanese)
Tazio Bettin(italian)
Wrench Studios(japanese)
Shiki Satoshi's page, artist on Riot
Synthetic Garden(japanese)
Nadeara(japanese)


(japanese)
plenty of fanart, including Final Fantasy, Dead or Alive, the Rock, etc.
Metal Box(japanese)
_(japanese)
Kagalin(chinese)

(japanese)
Kotoe(japanese)
Youki MKC(japanese)
HID-HAB's SimpleSpace(japanese)
lots of pics of Yuri from King of Fighters
Gideon's Corral
Scribble(japanese)
Senri Kita, ex-SNK/Capcom illustrator
AnimeComic-Name(japanese)
Studio Huan(japanese)
Black Dog(japanese)
Hatahata Factory
Queen Ryche(japanese)
Project Shirow
A fansite with loads of Shirow's work.
galerie Miravi(french)
small gallery of miravi work.
JoeMadFan.com
fansite of Joe Madureira art and info.
Roger Cruz
Roger Cruz's official site.
Phamtastic.com
The art of Henry Pham
Spilkerart
The Illustrations of Chad Spilker
JeffreyMoy.com
Jeff Moy's site.
Wretch Homepage
Phil Hester site.
DarkStormGraphix
the art of Shade


the art of Jason and Heather Martin
Ed Tadem
Ed Tadem's online portfolio
Brizy
The art of Brian Douglas Ahern
Technical Difficulties
The Joel Carroll Sketchpad
Loony Studios
Marie's Online Sketchpad
Itch Studios
Prometheus Spawning Ground
Ry-Dog Studios
Devious Kitty
Bald guy Studios
Phunceese
Mja99
next exit
Andy Park
Eric Canete
Discard
Eric Canete's art blog.
Jeff Matsuda
GeneSoul
the art of Stuart Ng and Susan Luo
Art of Drew
Aaron Lopresti
Drakatak
Lockblok
Digital Amazons
Howard David Johnson
Igor Kordey
Raingate Studios - Art of Michelle Hoefener
Ninja Monkey - The Z


(japanese)
Vhea's Portfolio
Kitteh.com
Reyy Street Fighter comic artist
Destiny Markers
Roadkill blogspot
Stephen Silver blogspot



Japanese artist with a lot of american superhero comic art. Mostly DC and Marvel.



Pinup artist.
REIQ
Ryan Sook
Guy Davis Artworks
Hahn Dynasty
David Hahn, artist of Bite Club and Mary Jane Loves Spider-Man.




WebComic Links
Artists links
Misc Galleries and Misc Links